Director Module

A Director must identify the purpose of the organization, create policies and procedures, find the most effective way to apply resources, organize, coordinate and calculate their organization's performance. Organization Directors must direct activities to most efficiently deliver their products or services. CanDev systems enables Directors to design an organizational chart by establishing and arranging branches, departments, units, and individual role to fulfill the task, projects, and program needs.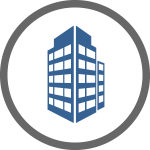 Organization Structure
An organization is a collection of people, equipment and space with a particular purpose. The first step to creating an organization is to clearly identify what services or products you want to deliver to your customers. The next step is to identify the processes and policies you want to apply to deliver the products and services. The third step is to create an organized structure by selecting branches, departments, units and roles within those departments to concentrate employee's efforts on specific tasks that contribute to the overall organization's goals. Your division of departments should always remain the same even though you only may have a few employees. If that is the case, then an employee may oversee more than one department until further growth. If the department workload grows, you may even decide to create more units within that department once the workload grows. However, the amount of people and resources should grow as the number of tasks grow within those department. CanDev Systems helps you to monitor the number of tasks each branch, department, unit and role are producing and completing.
---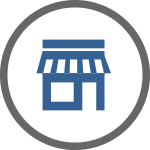 Branches
A Branch is a business unit in your organizational structure that oversees the operation within a specified geographical area. You first branch will be your head office and is the first phase of the development of an organizational structure, followed by departments, units, and roles. Once, you believe your head office branch is out of reach of some customers and employee, you will need to create another branch of your business if the workload is justified in the area you are exploring. CanDev Systems enable you to divide the workload between the head office branch and additional branches. CanDev Systems enables you to also monitor each branch individually and the organization as a whole. The head of the branch is considered by CanDev Systems as a Director.
---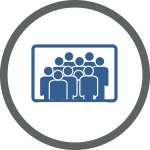 Departments
Departments are specialized units within a branch that perform specific tasks. It is best to divide the branch into departments so that you can optimally concentrate skills, experience, improve organization, and ensure accountability. For example: because the roles are so different between accountants and human resource specialists, it is better for them to have their own workflows, policies, and procedures in a specific department within the branch. Therefore, the department is an environment that can facilitate for those specific roles and optimize their contributions to the organization. CanDev systems has built modules specific to each department. The head of the department is considered by CanDev Systems as a Manager.
---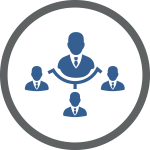 Units
Units are created within the departments only when the number of tasks and individuals grows to a point that requires a division of workload into specialized assignments. For example: the accounts receivable unit within the accounting department. The creation of units allows for better supervision and optimizes efficiencies. The head of a unit is considered by CanDev Systems as a Lead.
---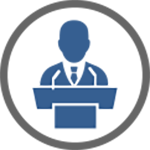 Roles
Roles are specialized individuals that add value to the departments' overall mission. Each role is dedicated to performing specialized tasks that contribute to the departments' production. Each role is designed to contribute to specified projects and programs. The performance of every role is then measured to determine if more or fewer resources should be invested in the department.
---
Policies and Procedure
CanDev Systems provides Directors with the function to outline the organizations policies and procedures for every department. Policies and procedures govern the organizations behavior and guides employees through the process of how to best apply their skills and on how the organization wants them to perform their tasks. Policies and procedures permit or prohibit activities within the organization and give the organization's culture and tone guidance on how to behave within the operation. CanDev Systems only permits the organizations Directors to have access to the policy and procedure feature. Directors can create Policies and Procedures for each separate department and then monitor training, acknowledgements, and compliance.
---